Press Releases
Latta Speaks at Perrysburg Rotary Club About Booming Economy, Legislation to Address the Opioid Crisis
Bowling Green, OH, August 17, 2018
|
Drew Griffin
(202-225-6405)
Congressman Bob Latta (R-Bowling Green) addressed the Perrysburg Rotary Club this afternoon where he provided a legislative update and discussed his efforts in Congress to combat the opioid crisis, develop pro-innovation policies, and expand access to rural broadband. In addition, Latta talked about the more than 800 bills passed in the U.S. House of Representatives this Congress. While just over 200 have cleared the U.S. Senate, bills signed into law include landmark tax relief legislation, an overhaul to the VA Choice Act which will improve health care access for veterans, and the National Defense Authorization Act, which continues the rebuild of the nation's military.
"Unemployment is at record lows while manufacturing and small business confidence are at record highs," said Latta. "I'd like to thank the Perrysburg Rotary for the invitation to talk about how our efforts to reduce the tax and regulatory burden on small businesses and Ohio families have allowed our economy to thrive. I also was able to discuss legislation I've authored to combat the opioid crisis and expand access to broadband in rural communities.

Before his appearance at the Perrysburg Rotary, Latta toured Jerl Machinery in Perrysburg and met with members of the Ohio Association of Broadcasters.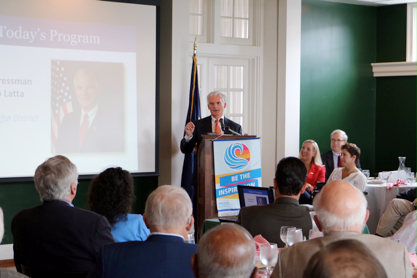 Latta speaks at the Perrysburg Rotary Club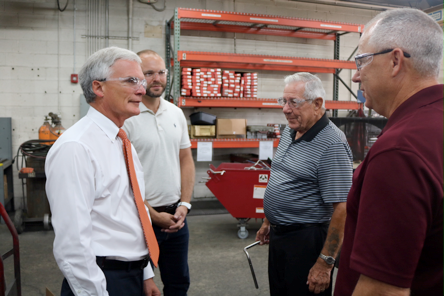 Congressman Latta touring Jerl Machine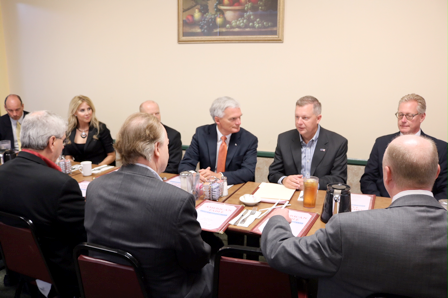 Latta meets with members of the Ohio Association of Broadcasters

###