Press Releases
Latta Visits Millstream Career Center in Findlay
Congressman also attends groundbreaking for water reclamation facility in McComb
Congressman Bob Latta (R-Bowling Green) toured Millstream Career Center in Findlay today where he saw the welding, robotics, medical technology, and cosmetology programs. Millstream is the second career center Latta toured this week after visiting Penta in Perrysburg Township on Tuesday. Career and technical education has been a policy focus of late with job openings outnumbering the amount of people looking for work for the first time in U.S. history. Congress recently passed the Strengthening Career and Technical Education (CTE) for the 21st Century Act to improve CTE programs and improve coordination between career centers and local businesses.

Also in Hancock County, Latta attended a groundbreaking for a new water reclamation project in McComb. The project will replace the current seventy year-old plant and is supported through a U.S. Department of Agriculture grant and low-interest loan.

"Millstream is another tremendous facility in our region that is helping students prepare to enter the workforce and compete for high-paying jobs," said Latta. "A number of these students are obtaining their certifications right out of high school and finding employment right away. Recent legislation we've passed in Congress to improve Federal CTE programs will only help places like Millstream and Penta as they seek to match students with the in-demand jobs in the region.

"I also appreciated the opportunity to participate in the groundbreaking of an important water reclamation project for the McComb community."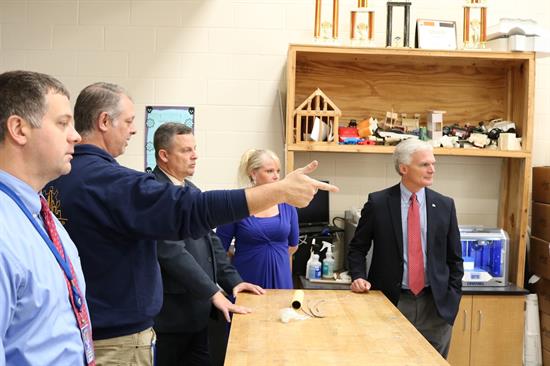 Latta at Millstream Career Center in Findlay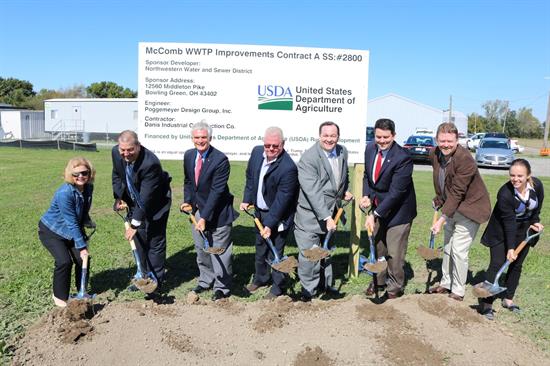 Latta helps break ground on the new water reclamation project in McComb
###