Press Releases
Latta Tours Vantage Career Center, Speaks at Van Wert Rotary Lunch
Congressman Bob Latta (R-Bowling Green) toured Vantage Career Center in Van Wert today and talked about the Strengthening Career and Technical Education (CTE) for the 21st Century Act, legislation passed by Congress to reform and modernize CTE programs. The legislation would support efforts for local CTE programs to partner with area businesses, improve accountability, and provide more dedicated resources for job training in rural areas. Latta saw the early childhood education, culinary arts, ag and industrial power technology, and CDL programs while at Vantage. The Congressman even had the opportunity to climb into the cab of a semi and drive it.

Latta also saw students in the career center's newly formed color guard perform.

CTE programs were a topic of discussion as Latta addressed the Van Wert Rotary after the tour. Latta mentioned how the booming economy means that there are more jobs available than job-seekers for the first time in U.S history. He also mentioned that unemployment has now hit a 49-year low for all workers and a 65-year low for women.

"There was much in common between what we were talking about at Vantage and the discussion at the Van Wert Rotary," said Latta. "A booming economy has meant more jobs and higher wages in Ohio. It also has meant more opportunity for students coming out of high school with a skill or technical training. With the CTE programs we have in Northwest and West Central Ohio, there really are tremendous opportunities for young people to prepare themselves for the workforce of tomorrow. I appreciated the administrators, teachers, and students at Vantage for showing me around the facility to see all the great work they're doing."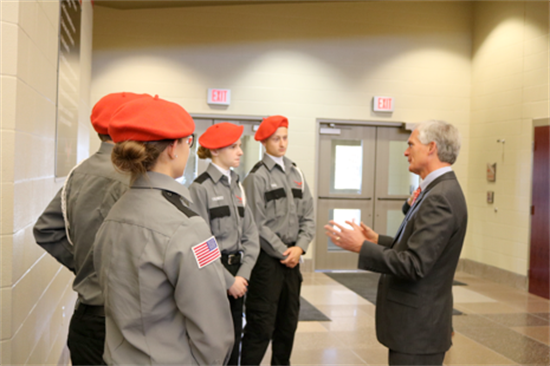 Latta with students at Vantage Career Center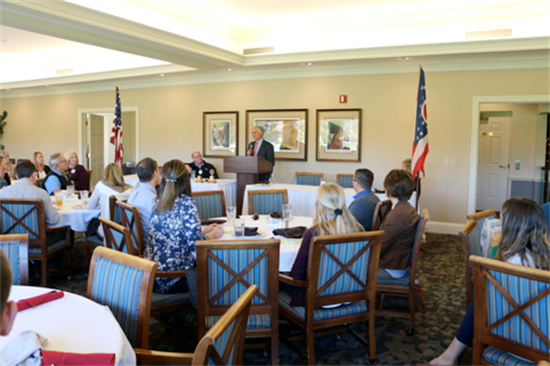 Latta speaks at the Van Wert Rotary lunch
###